St. Mary's Families,
Happy Friday. MUCH TO COVER TODAY! Read on...
Blessed Francis Faa di Bruno, pray for us.
- More about Blessed Francis: https://aleteia.org/daily-prayer/wednesday-march-27/
- Daily Mass readings: http://cms.usccb.org/bible/readings/032720.cfm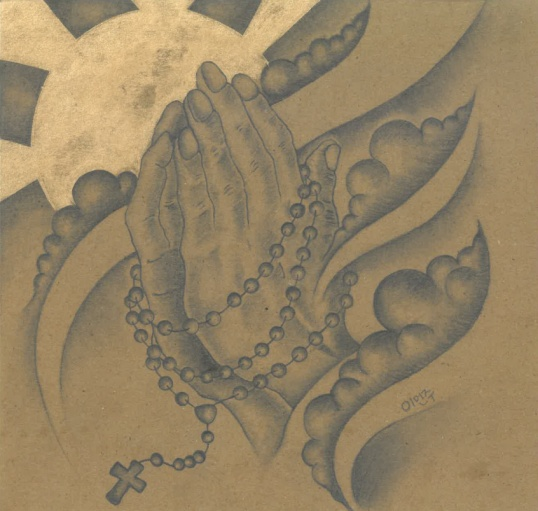 Before I forget, thank you to Lydia Yi for the attached Easter art work today! Look for more student Easter art work next Friday.
Updates...
- Senior parents. Just as a heads up, Mr. Hyland and the school administrators are strongly committed to ensuring we give our seniors a positive conclusion to their St. Mary's experience. In particular, there are three specific events that we are focused on: Senior Retreat, Prom, and Graduation. There could be factors beyond our control that will influence these events, but these three are particularly important. And as an aside, Michelle and I also have a St. Mary's senior, so my interest is personal as well as professional.
COVID-19 coronavirus.
- Nothing to add today other than a reminder to verify anything you see online or in the news with the CDC web site. www.cdc.gov/coronavirus/2019-nCoV/index.html
What's Next?
- School resumes! If your student is not on a good sleep schedule (like mine are NOT on a good sleep schedule), take the next three days to make the adjustment because Monday is near. The feedback I'm seeing from the faculty is some of our students may need some additional parental encouragement to stay focused and stay on track.
How you can help.
- Social Media! Share your good experiences with St. Mary's on social media. Over the last two weeks I've been on many webinars and virtual meetings with entities all over the country. We can all be proud of the speed and flexibility with which the St. Mary's community adapted to the new normal. Other families in our community who want what's best for the children should know that here at St. Mary's we CONTINUED to emphasize our Faith, Knowledge and Community as we ADAPTED to the challenges around us. Other families should hear about that because every family should be aware of the specific kind of goodness that only St. Mary's can deliver. Help them find us!
- Be patient with our amazing teachers. In addition to rapidly migrating their teaching to distance learning, we have teachers whose own children are at home with them, and they are doing the same thing we are doing, which is helping their own kiddos adjust to the new educational normal. Our teachers are doing GREAT work, but as parents they are tackling the same challenges all of us are tackling.
- Join the Rysavys at 8pm. How? Well, every night at 8:00pm we go to on our front yard and shout and whistle and clap to honor the service of all the medical professionals in our community. Our neighbors think we're crazy (for now), but this is something that is catching on across the Nation. Go outside. Scream and yell. It feels good.
How are your students doing?
- Stay engaged. Those of us that have been through major world upheavals are used to adjusting. Think about this, all of our students are post-9/11 children. They weren't watching the news the last time the world stopped turning. Make sure you help our young Pirates stay focused on the fact that calmer waters are ahead.
Reminders.
- Parents, you made a good decision for your children when you decided to trust St. Mary's High School to partner with you in your education journey. Michelle and I started our St. Mary's journey 14 years ago when our oldest enrolled here. We have never been more certain than we are RIGHT NOW that we made a wise decision in choosing St. Mary's.
Prayer. Please continue to pray with us and pray with our community:
THE MEMORARE
Remember, O most gracious Virgin Mary,
that never was it known that anyone who fled to thy protection,
implored thy help, or sought thy intercession, was left unaided.
Inspired by this confidence, I fly unto thee, O Virgin of virgins, my Mother.
To thee do I come, before thee I stand, sinful and sorrowful.
O Mother of the Word Incarnate, despise not my petitions,
but in thy mercy, hear and answer me.
Amen.
Respectfully,
Rob Rysavy
President
St. Mary's High School