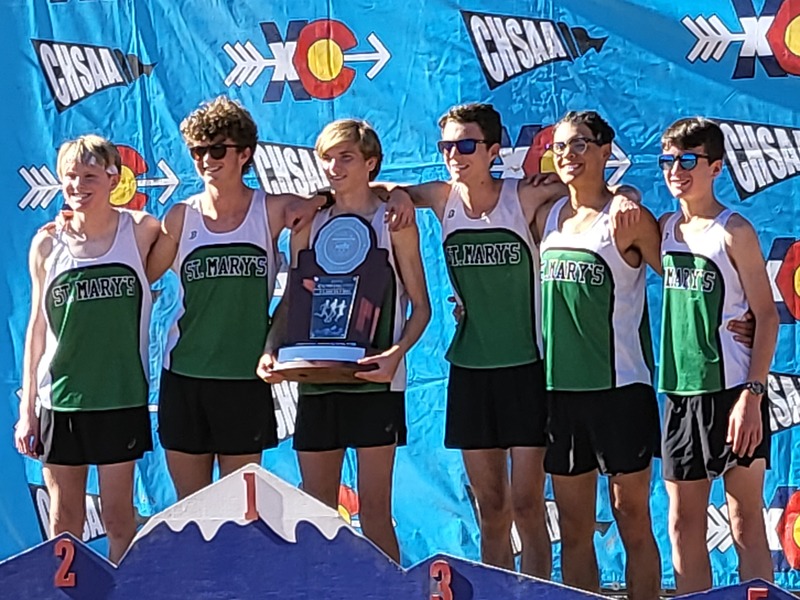 On Saturday, Oct. 30, our Pirate cross country teams competed in the Colorado 2A High School Championship Cross Country Meet. Both teams raced well and the boys team finished second in their classification, bringing home a state cross country trophy for (what we believe) is the first time in the school's history.
"They all ran with their hearts and gave it everything they had," said coach Nicole Robinson. "I'm very proud of our mighty team."
Boys team was led by Dylan Brush, who finished fifth for 2A. Jackson Neppl finished 11th and Lyndon Gotelaere finished 12th, while Alex Bodnar, Jacob Limb, and James Beam all contributed to the team's success.
The girls team was led by Emerald Cordova, Cameron Ritcher, Arianna Gold, Elizabeth Padrnos, and Gretchen Czelatdko.