Our girls basketball teams take on Vanguard this evening; JV game starts at 5 pm, followed by the varsity. Watch it on our website (smpirates.org/page/livestreams) or on our YouTube channel at
https://www.youtube.com/watch?v=wyWyEYeKg18
. #GoSMHSPirates #SMHSGirlsBasketball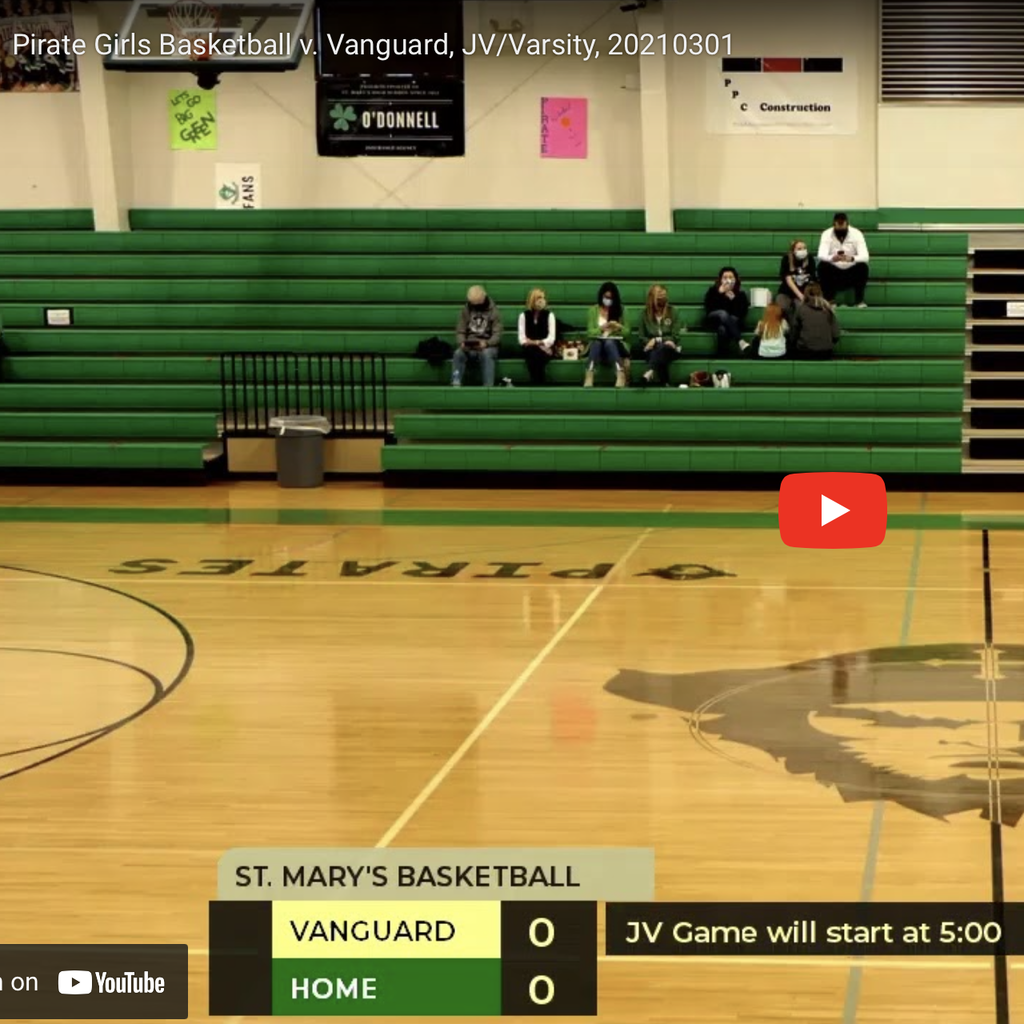 Campus Ministry is sponsoring Reconciliation this coming Friday, March 5, from noon to 2 pm at The Grace Center. Students can sign up in their Theology class if they would like to take advantage of this opportunity. #SMHSInspiredByFaith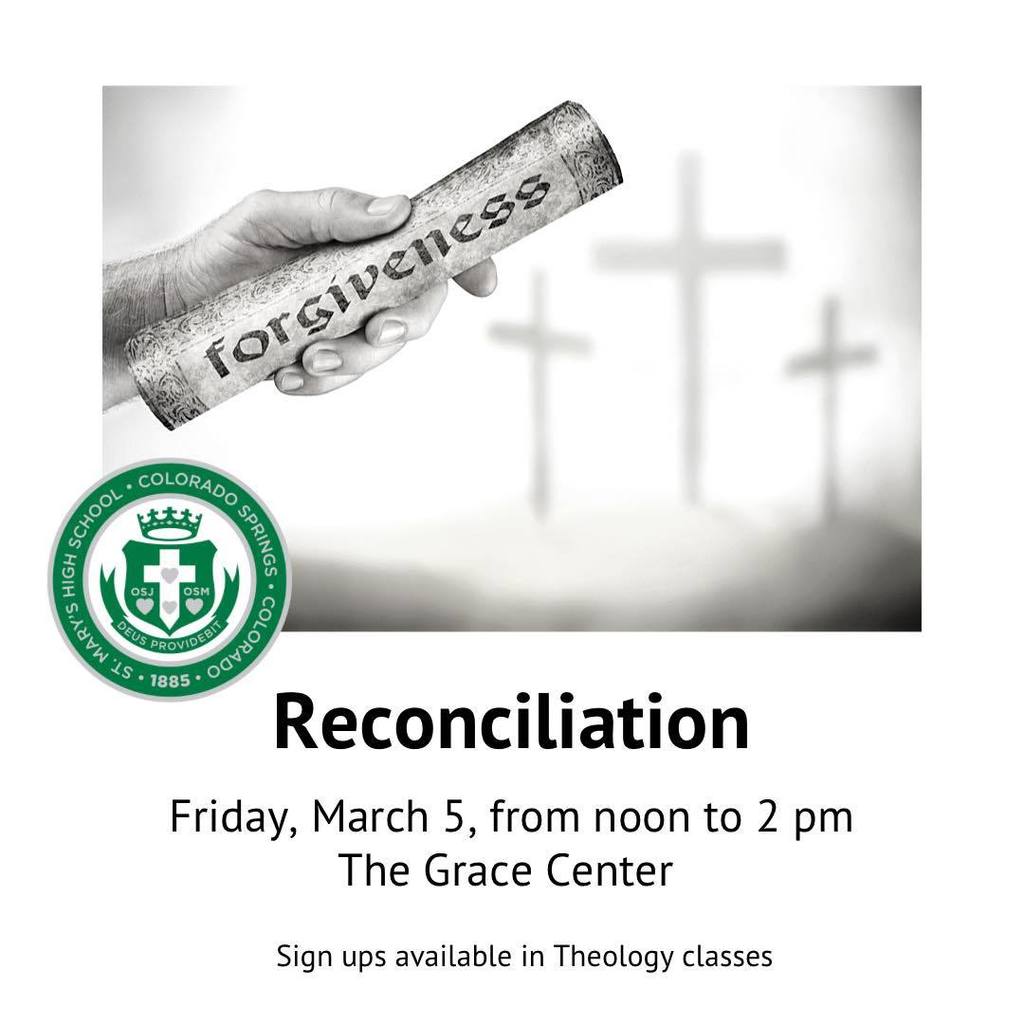 May this second week of Lent be filled with reflection in the midst of routine. #SMHSInspiredByFaith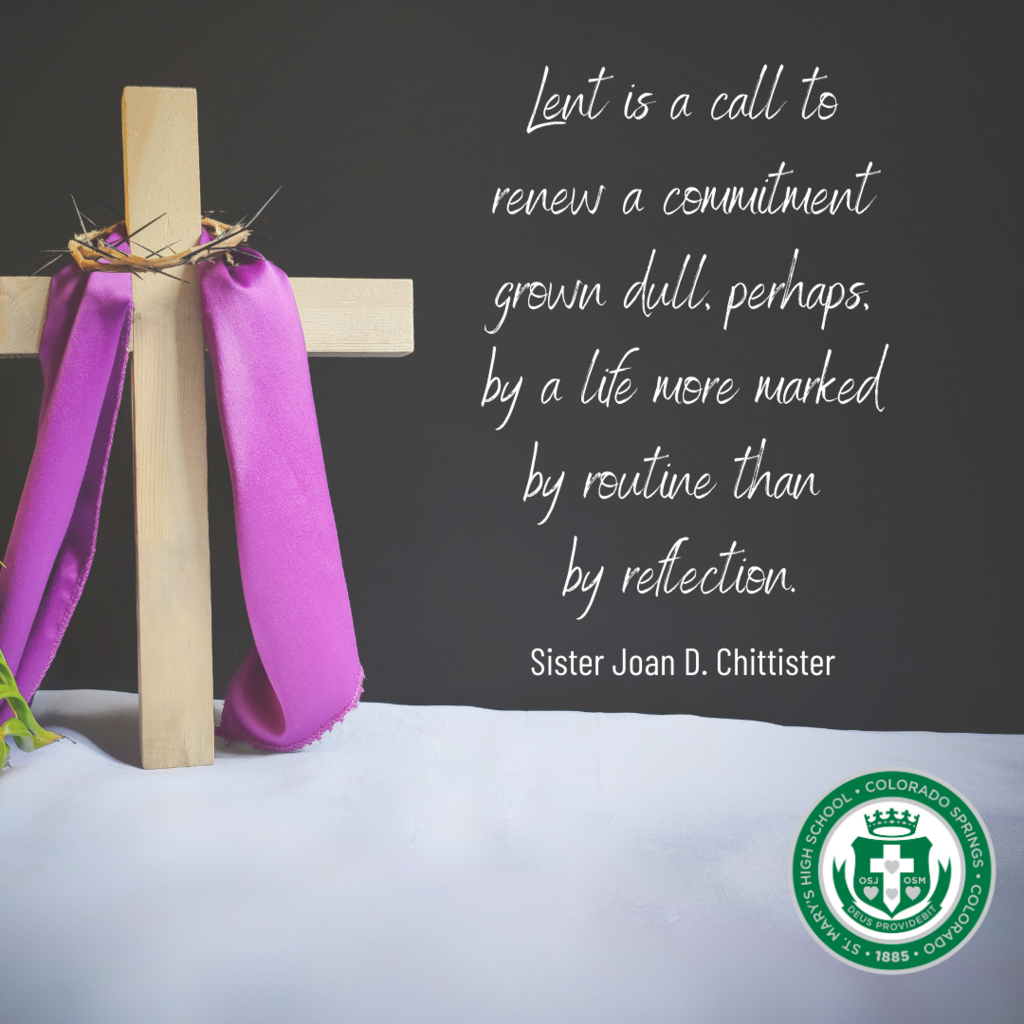 St. Mary's High School is closed Thursday, Feb. 25, for "SMHS Students Support Catholic Charities Snow Day."

Pirate fans, we're sorry to announce that tonight's girls basketball game against Salida will NOT be livestreamed, due to increasingly poor weather conditions. Thanks for undertanding! #GoSMHSPirates

Based on weather advisories, our Pirate basketball games tonight with Salida (boys away; girls home) will be VARSITY ONLY with both games starting at 4:30 pm. We will livestream the girls game on our YouTube channel. #GoSMHSPirates #SMHSBoysBasketball #SMHSGirlsBasketball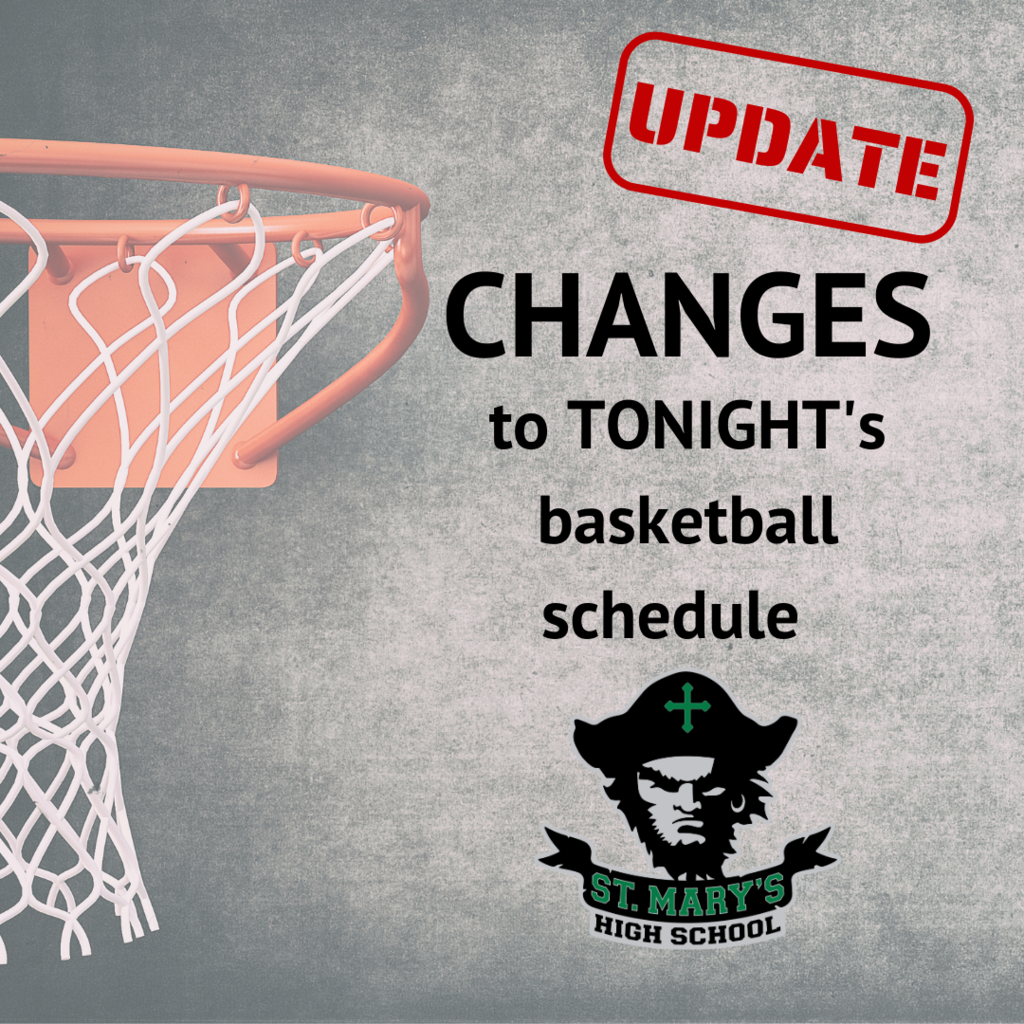 In observance of Ash Wednesday, St. Mary's High School will be closed today. We encourage our students to attend Ash Wednesday Mass with their families at their local parishes. #SMHSInspiredByFaith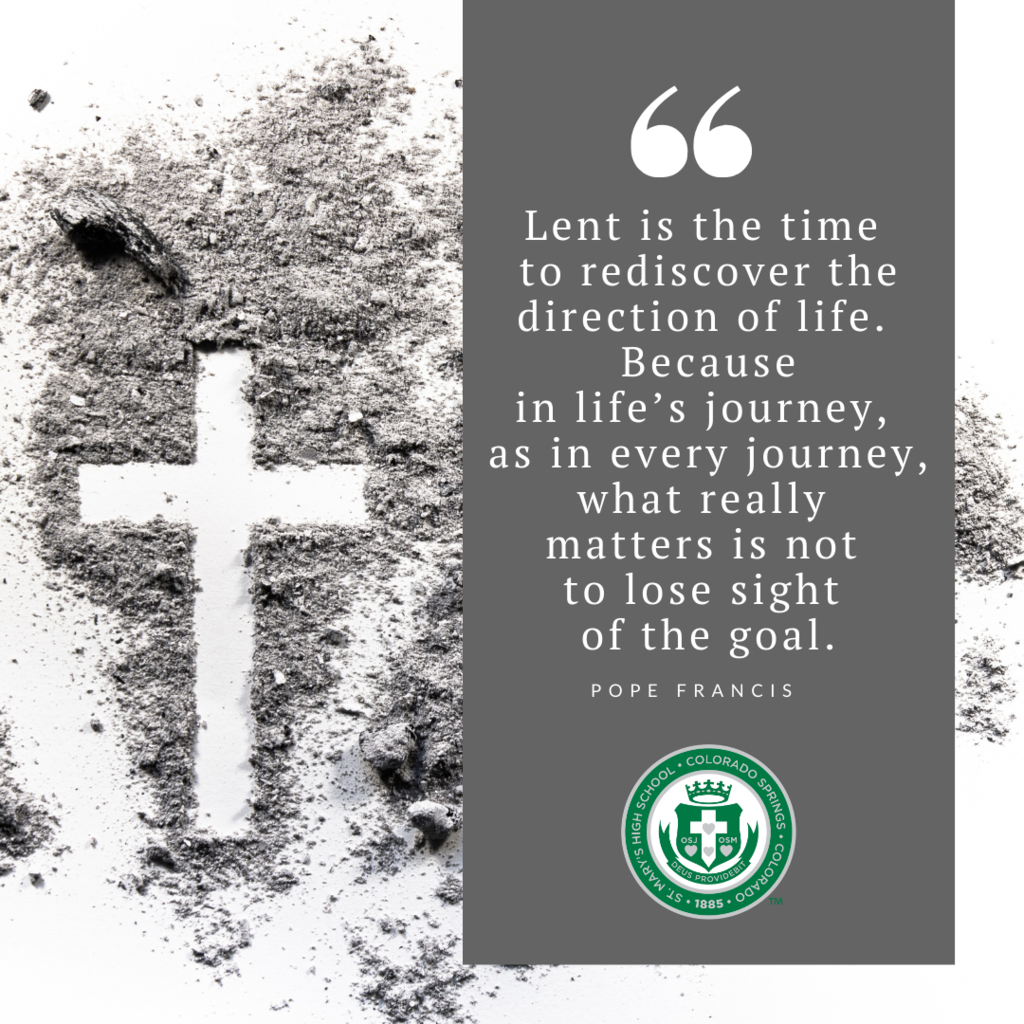 No school today in observance of Presidents' Day. Enjoy your day, Pirates!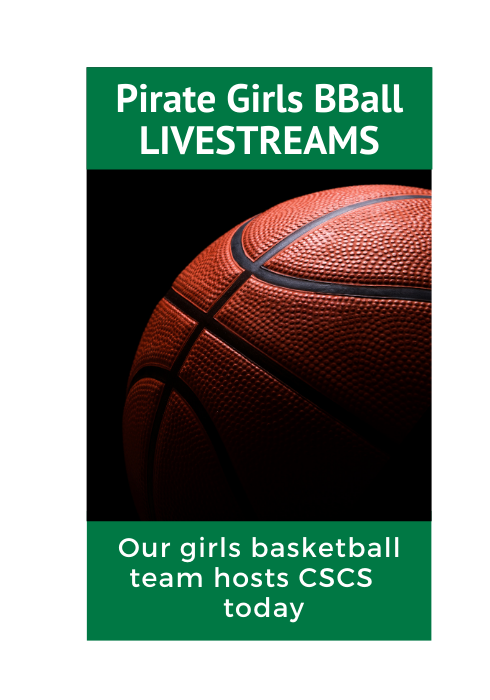 Congratulations to the forensics team for their work at the Discovery Canyon Campus Tournament last weekend! Sydney Taylor placed third for her Humorous Interpretation and Daniel Zill was nominated for outstanding speaker in Congressional Debate. Good luck to the team at the National Qualifying Congress this weekend! #SMHSSpeechDebate #SMHSPiratePride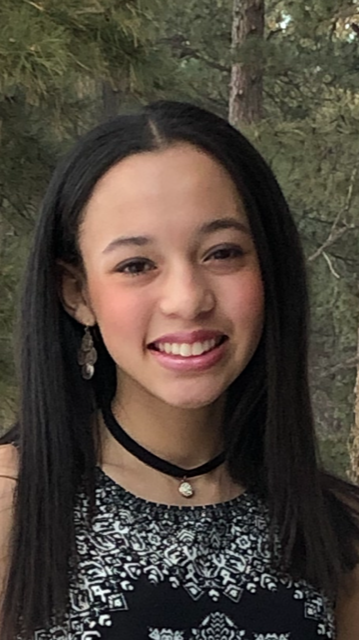 Beautiful January weather allowed Mike Kloenne's class the opportunity to test robotic motors during their engineering class. #SMHSEmpoweredByKnowledge #SMHSProjectLeadTheWay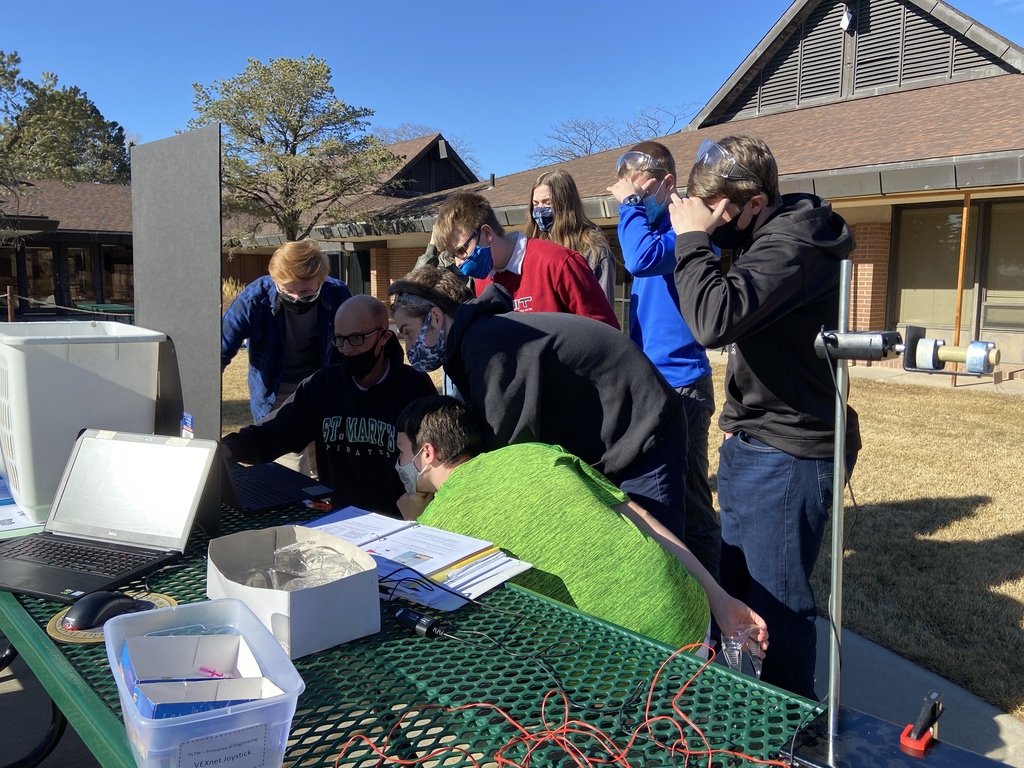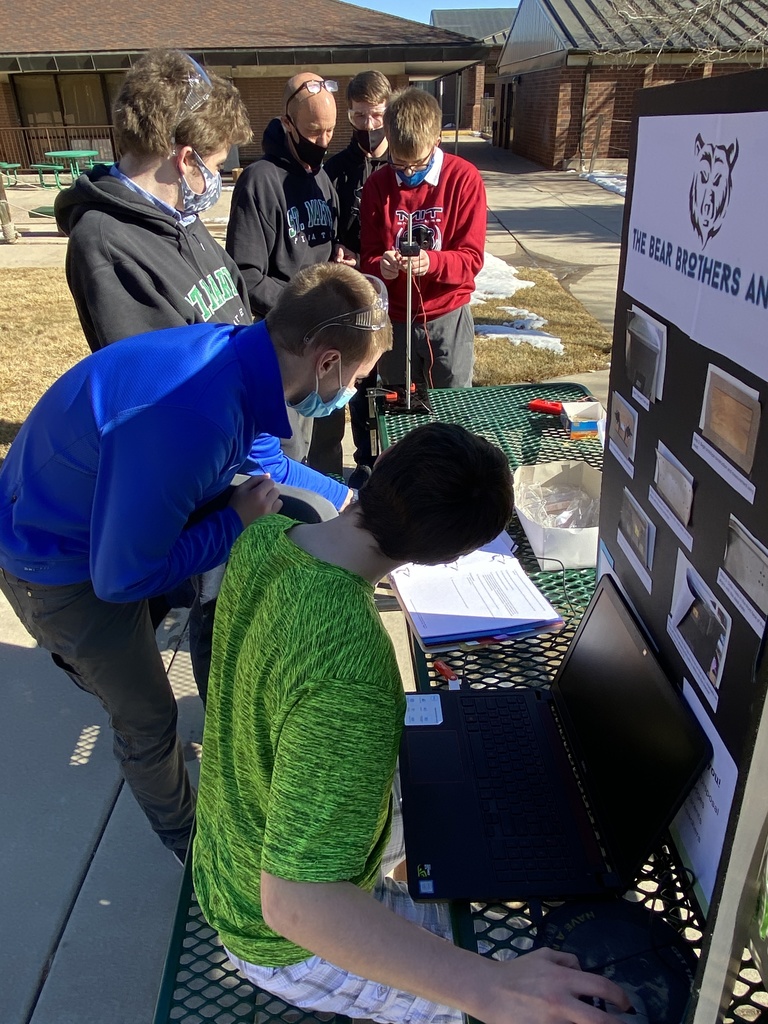 Encouragement from Pope Francis to have dream big! Have a great week, Pirates! #SMHSInspiredByFaith


Our Lady Pirates basketball team travels to Woodland Park tonight to take on the Panthers. The JV games starts at 5 pm and will be followed by the varsity game. Woodland Park will livestream the girls games at
www.youtube.com/watch?v=KUh36L-tyBs

Monday night, Erik Melgoza, Alamosa athletic director, presented Mike Burkett with the Colorado High School Coaches Association Ceal Barry Award in recognition of Burkett's contributions to the high school girls basketball coaches and athletes in Colorado. Burkett retired last year after 21 years as the St. Mary's girls coach. His teams won back-to-back state championships in 2018 and 2019, and were on the verge of winning their third in 2020 when the state tournament was canceled due to the pandemic. Congratulations, Mike! Our Pirate community is thankful for your 21 years of service. #SMHSPiratePride #SMHSGirlsBasketball #PiratesAchieve



Congratulations to Daniel Zill (pictured) who won superior speaker award at Manitou/St. Mary's Congressional Debate Tournament earlier this month. Owen Barton also set a personal best at the tournament, narrowly missing a nomination. The virtual meet attracted schools from as far away as Idaho. Congratulations also go out to Jonathon Lee who won all of his debates at the NSDA World Schools Debate Tournament this week. Great job, forensics! #SMHSPiratePride #SMHSSpeechDebate #PiratesAchieve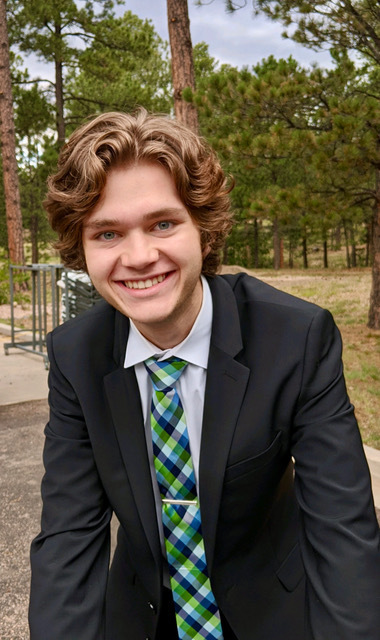 St. Mary's High School is closed Tuesday, Jan. 26, due to winter weather. Stay safe and warm, Pirates!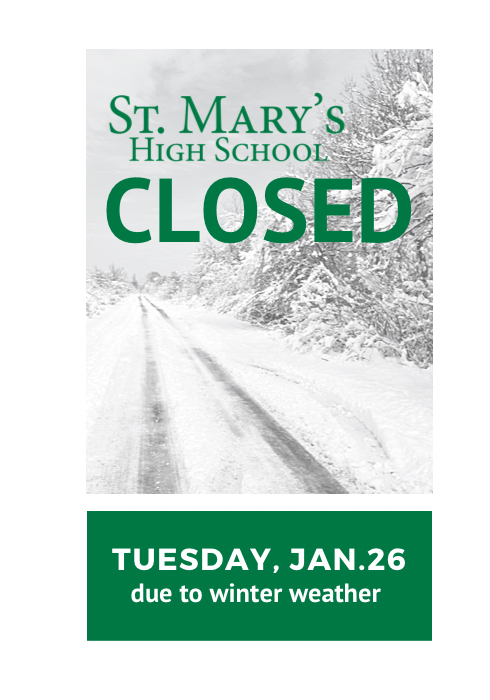 St. Mary's families, Today (Monday, Jan. 25) will be an online instruction day. Please log-in remotely to your classes. Thank you and stay warm, Pirates!