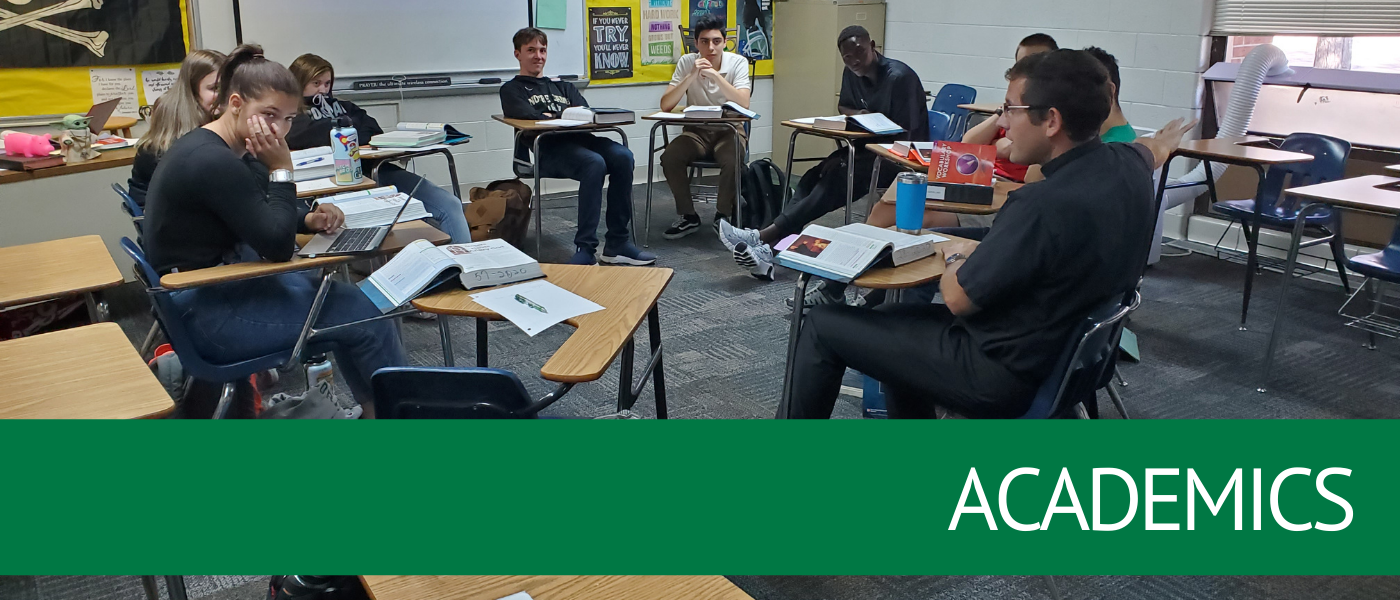 Academics: Empowered by Knowledge
The academic philosophy of St. Mary's High School is based on the belief that scholarship and faith belong together - the whole person, seeking ultimate Truth, Goodness, and Beauty. At St. Mary's High School, our Catholic faith informs everything we do as we seek to educate the whole student. Our college-preparatory curriculum prepares students for academic success.
St. Mary's aligns its curriculum with the National Standards and Benchmarks for Effective Catholic Elementary and Secondary Schools (NSBECS). These standards and benchmarks were drafted by a national task force of Catholic school educators and supporters, in communication with the National Catholic Educational Association (NCEA).
Small class sizes allow St. Mary's teachers to know each student on an individual level. We have an average size of 16 students per class with a ratio of one faculty member for every 11 students. Currently, 80 percent of the faculty holds a master's degree or higher.
In making a commitment to academic excellence, St. Mary's will continue to strive to offer an exceptional college preparatory experience combining high expectations, rigor, and student engagement in a values-based Catholic environment.