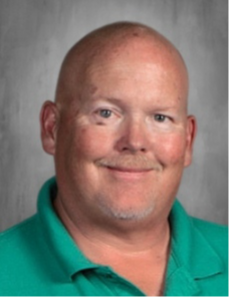 Dan Mersman, head coach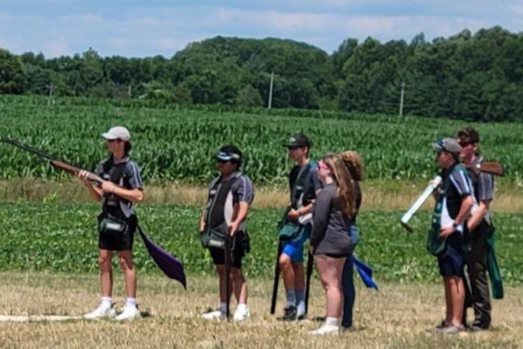 COMPETITIVE SHOOTING TEAM
COMPETITIVE SHOOTING TEAM
St. Mary's became the first high school in the state of Colorado to have a sanctioned clay shooting program when it added the Scholastic Clay Target Program (SCTP) as a new sport within its athletics department in the 2017-2018 school year. The team offers a variety of opportunities for St. Mary's students for co-ed competition at the state, regional and national levels as well as an opportunity to earn a SMHS athletic letter. St. Mary's athletes are able to participate on the Competitive Shooting Team concurrently with other St. Mary's sports and activities.
Participation can open the door to university/college scholarships, ROTC opportunities, and potential Olympic participation.
St. Mary's Competitive Shooting Team is beginning its sixth year in the Fall of 2022. The Team holds practices on Wednesday and Sunday afternoons from October 1st through mid-November. The Fall is utilized to introduce new shooters to the sport and hone legacy athlete's skills in the disciplines of Trap, Skeet and Sporting Clays. The coach's priorities are to teach the kids proper gun safety as well as shooting as a life skill.
Individuals from the Team participate in registered events throughout the year, but the Team's competitive season is in the Spring. Practices start in March and run through May, culminating with the State Shoot the first weekend of June. St. Mary's Student-Athletes have the opportunity to shoot in competitions for all disciplines with a minimum of 5 events scheduled during the competitive season. The competitions are generally held on Saturday's with some additional opportunity to shoot on Sunday's.
In addition to the Spring Season, athletes are given the opportunity to compete at a Nationals competition held in July or August depending on the governing body. The Team has generally gone to Marengo, Ohio for the annual Scholarship Clay Target Program National Event the second week of July.
St. Mary's Competitive Shooting Team has been very successful the past 5 years at both the State & National levels. St. Mary's CST has captured the State Championship in Trap for Varsity and Junior Varsity four out of five years and finished 2nd the fifth year. The Team has also performed well at Nationals, taking Silver in JV Trap Doubles in 2018 & 2021, Silver in JV Handicap in 2018 and Bronze in Varsity Trap in 2020.
CONTACT COACH – Dan Mersman, dmersman@smhscs.org, 719-661-2590
2022-2023 SCHEDULE
For the most current schedule of athletic events, please visit our Events section or the calendar on our app.
DISTINGUISHED ALUMNI
· Sofia Bultema '21
o Hillsdale College (Michigan) Shooting Team
o USA Paralympic Shooting Team Member
· Shane Gillis '22
o Jacksonville University Shooting Team Member
MEDIA
AM 740 KVOR
Coach Daniel Mizicko, SMHS president Rob Rysavy, and Mark Rysavy talked with Sarada Connors about St. Mary's competitive shooting team (3/10/2018)
Local news takes a look at how St. Mary's competitive shooting team is breaking barriers (3/12/2018)
Christina Dawidowicz takes up the challenge of shooting with St. Mary's competitive shooting team. (3/5/2018)