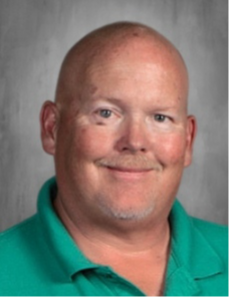 Dan Mersman, head coach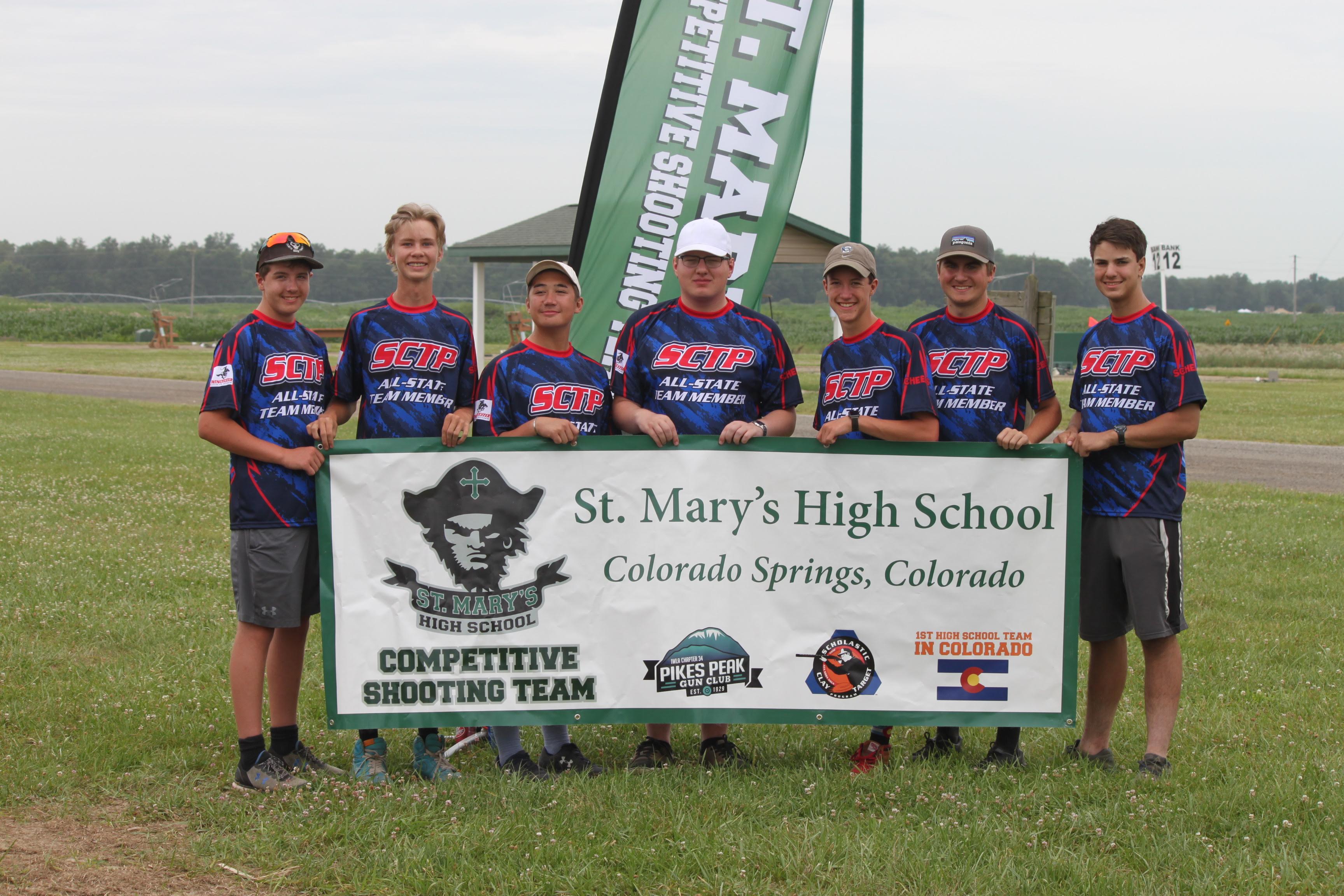 COMPETITIVE SHOOTING TEAM
In its third competitive year (2019-2020), St. Mary's competitive shooting team had another successful season culminating at nationals with several high finishes. Both of the singles squads placed in the top five in the national, with Singles A squad earning a bronze metal.
Singles A squad, which took third in the Junior A class, was made up of Jack Rydland, Matt Raskob, Mark Rysavy, Kaden Westfall, and Shane Gills.
Singles B squad took fourth place in the Junior D class, and was made up of Nick Priddy, Elliott Bode, Cooper Biggs, Sophia Bultema, and Cassidy Vetrovec.
Individual Results Highlights:
Brian Sorensen took third place Junior Gold D class.

Brian also got High All Around (HAA) Champion for Junior Gold D Class

Cassidy Sorensen took second place Junior Gold C class.

Cassidy Vetrovec took third place Junior D Class
Every St. Mary's athlete had a Top 25 finish in at least one event, if not multiple events!
St. Mary's had six Top 3 finishes across all three events and 14 Top 10 finishes across all three events. There were 1,160 athletes participating overall, representing 29 states.
St. Mary's became the first high school in the state of Colorado to have a sanctioned clay shooting team when it added the Scholastic Clay Target Program (SCTP) as a new sport within its athletics department in the 2017-2018 school year. The team offers a variety of opportunities for St. Mary's students for co-ed competition at the state, regional andnational level and an opportunity to earn a SMHS athletic letter. St. Mary's athletes are able to participate on the Competitive Shooting Team concurrently with other St. Mary's sports and activities. Participation can open the door to university/college scholarships, ROTC opportunities, and as SCTP is the youth arm of USA Shooting, potential Olympic participation.
As safety is our highest priority, all team athletes learn proper shooting fundamentals, complete a mandatory gun safety course and receive gun safety certification. Individual membership in SCTP, the sport's governing body is required. Youth membership at the Pikes Peak Gun Club is required. Individual (youth/junior) membership in the following governing bodies is recommended but not required: Amateur Trapshooting Association (ATA), National Sporting Clays Association (NSCA), and USA Shooting. Note: Membership dues are annual.
2020-2021 SCHEDULE
For the most current schedule of athletic events, please visit our Events section or the calendar on our app.
LEARN MORE AND JOIN THE TEAM
MEDIA
AM 740 KVOR
Coach Daniel Mizicko, SMHS president Rob Rysavy, and Mark Rysavy talked with Sarada Connors about St. Mary's competitive shooting team (3/10/2018)
Local news takes at look at how St. Mary's competitive shooting team is breaking barriers (3/12/2018)
Christina Dawidowicz takes up the challenge of shooting with St. Mary's competitive shooting team. (3/5/2018)