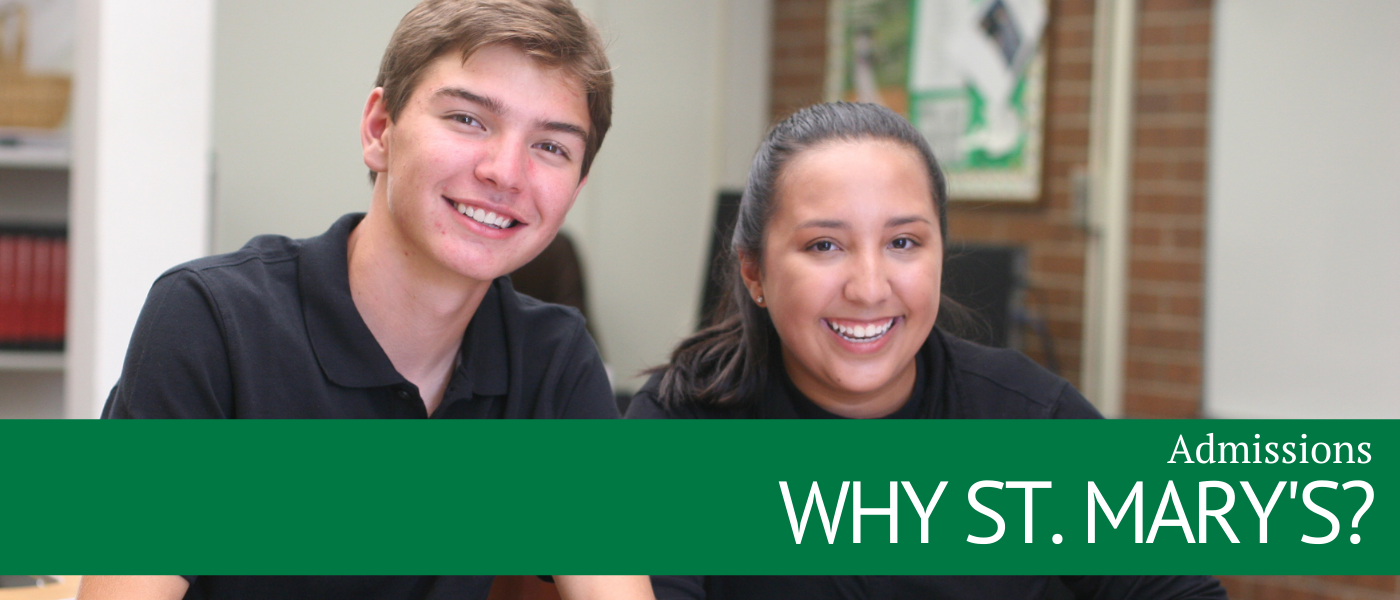 At St. Mary's, everything we do is inspired by our Catholic faith. Christ centered, we are guided and driven by a clearly communicated mission that is centered on the Eucharist, committed to faith formation, and community service.
St. Mary's aligns its curriculum with the National Standards and Benchmarks for Effective Catholic Elementary and Secondary Schools (NSBECS). Committed to academic excellence, our small class sizes and caring teachers allow for individualized instruction, helping students to succeed in our academically rigorous environment.
St. Mary's High School is more than a school–it's a family. While students receive an excellent education in a safe environment, they also have opportunities to grow as individuals and leaders as they participate in community service, clubs, and sports. St. Mary's parents directly contribute their time and talents to the Pirate family through community service hours.