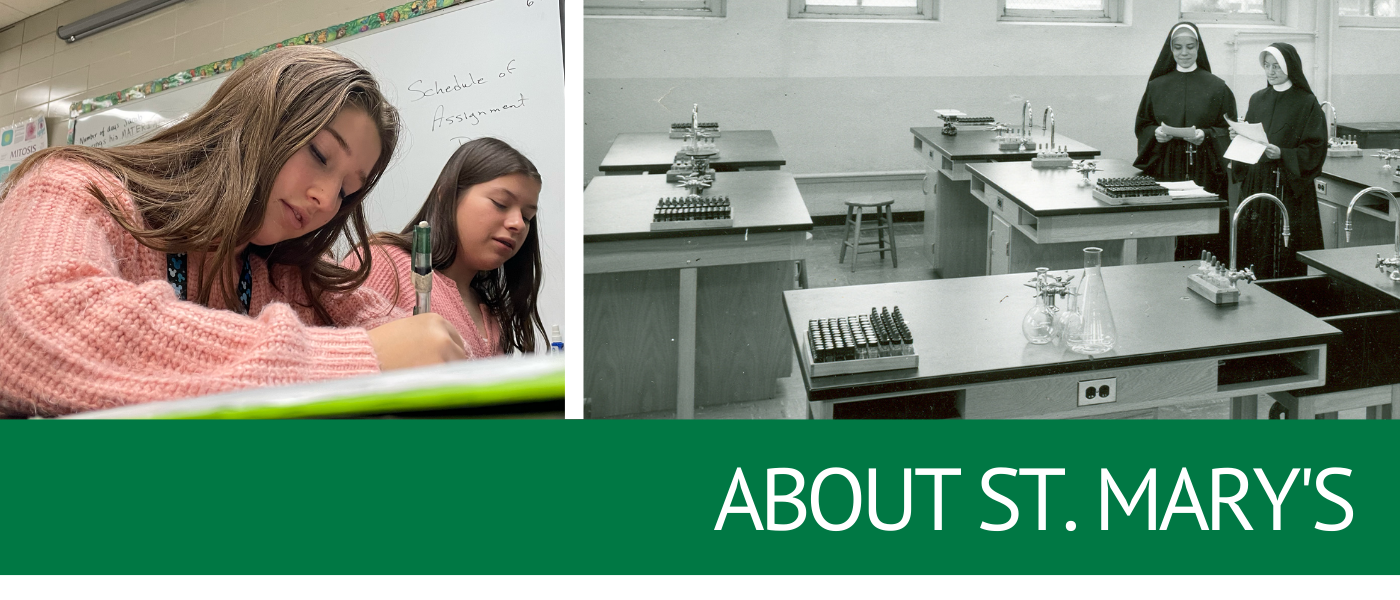 A Catholic, College-Prep Family Since 1885
Root in the Catholic tradition, St. Mary's High School looks to the future as we educate the next generation of moral, responsible leaders. Partnering with parents to educate the whole student, St. Mary's academics meet students where they are while challenging them to become critical thinkers. Four years of theology, weekly Mass, and community service help inform and shape students spiritually. Athletics, clubs, and activities give students opportunities to grow as leaders and teammates.
Mascot: Pirates

Colors: Green and White

Founded: 1885

Religious Affiliation: Roman Catholic

Student Body: 159 students

Faculty: 21 Teachers

Student/Teacher Ratio: average 11:1

Accreditation: Cognia

Membership: National Catholic Educational Association

Campus: Colorado Springs, suburban
Integrating our Catholic faith into all aspects of our students' education is the single-most important reason St. Mary's High School exists.

St. Mary's is the best overall high school experience in the United States.

School curriculum should challenge every student, supporting those who struggle while challenging those who excel.

Every faculty and staff member, every parent, every coach, and every adult volunteer is responsible for teaching the Gospel message through their actions.

Fine Arts, Athletics, and other co-curricular opportunities should be available to all students, helping build disciplined work habits and serving students' entire development – MIND, BODY, & SOUL.

Service to the community, especially to the poor, is life-changing for the recipients and our students.

Teachers and parents should communicate often about grades, student activities, and behavior.

Parents should participate in school life, through volunteering and attendance at school activities.

Graduates of St. Mary's are equipped to radically change our world for the better!