Physical Education Department
Below are the detailed descriptions of the physical education courses being offered for the 2022-2023. Refer to the course offerings page for an overview of which courses are available for each grade level.
811 Health
0.5 credit
Required: Must be completed during Freshman year or summer prior. Health education will teach skills for lifetime wellness. General topics covered will be Mental Health, Social Health, Human Development & Sexuality, Sexually Transmitted Diseases, Nutrition and Fitness, and Substance Abuse. Topics related to Disease Prevention and Safety, and Stress Management & Suicide will also be addressed. Instruction will include videos and research involving internet.
Text: Health. Pearson Prentice Hall, 2007. (ISBN: 0-13-190567-8)

820 Physical Education
0.5 credit
Required: Must be completed by Sophomore year.
Physical Education is an introductory course to physical fitness as well as team and individual sports. Emphasis will be on "active participation" in the following: aerobic and anaerobic exercises, muscular strength training, dynamic stretching, team and individual sports. Assessment: Attendance along with formal (written test, skill performance comparison) and informal (peer evaluation, self-reflection) assessments will allow for students to monitor growth consistently as they demonstrate mastery of these Physical Education concepts.

835/836 Advanced Physical Education
0.5 credit
Prerequisite: Sophomore or above, and Physical Education (820) or Physical Education/ Health (821).
Advanced Physical Education is the second level of fitness training. Although this course is designed to enhance conditioning and fitness and performance of varsity athletes, it is open to any student who has completed Physical Education. A strong emphasis is on muscle strength, speed and power training routines. Students will be instructed in resistance training basics, agilities, plyometrics and speed development techniques. Equipment use will include, but is not limited to, free weights, weight machines, plyo boxes, speed developers, medicine balls, and agility ladders. Progress will be measured by physical performance and written evaluations. This course may be taken for repeat credit.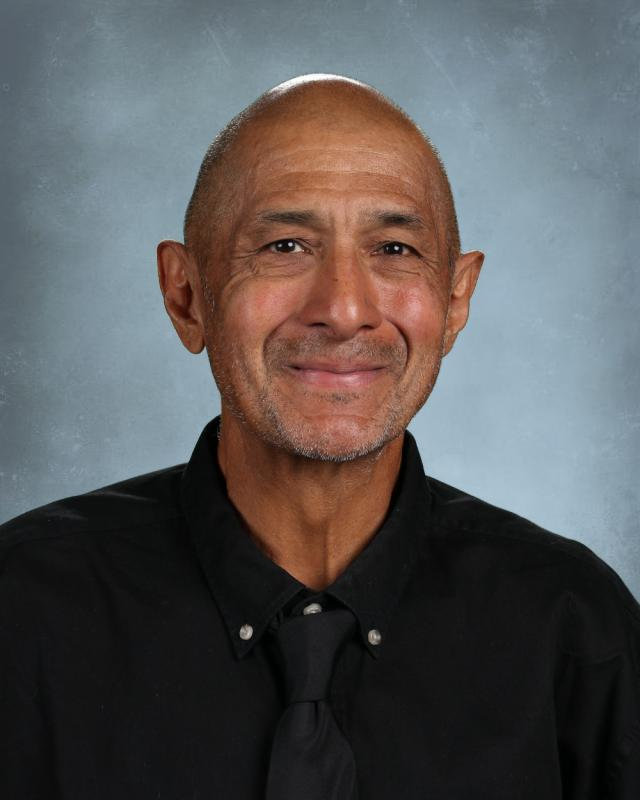 Mr. Dennis Archuleta
Bio Coming Soon...
2022-2023 courses: P.E., Health; Dean of Students