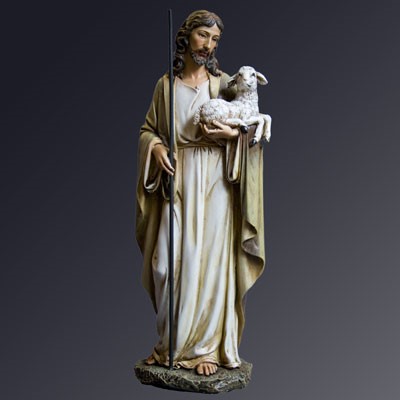 A PRAYER FOR ST. MARY'S HIGH SCHOOL
Loving and gracious God,
You are the provider of all good things. Pour out Your Spirit upon St. Mary's, just as You poured out Your Spirit upon Your servant Mary, and fill our school with the love and the joy, the peace and the hope of Christ.
Through the power of Your goodness, and through the generosity of Your servants, please provide for all of St. Mary's spiritual, financial, and educational needs.
May Your provision empower all those who attend, work for, and support St. Mary's to be faithful and joyful disciples of Your Son, our Lord, Jesus Christ.
Remind us always, O Lord, that nothing is impossible with You.
AMEN.
Our Family Prayer Rotation is an integral part of our community as we commit to keeping Christ at the center of our efforts as a Catholic high school. You are invited to sign-up your family to be a part of this rotation.
HOW THE PRAYER ROTATION WORKS:
Please sign-up your family for a week of praying for the St. Mary's community. Prayer weeks go from Tuesday to Tuesday. When you sign-up, please include your preferred contact information in the "comment" field to help coordinate transfer of the statue and book. Sign up using the button above.

The week before your turn as prayer family, the current prayer family will contact you to coordinate transfer of the blessed statue of Jesus the Good Shepherd that each family hosts during their prayer week. The statue originates from Lourdes, Portugal, and has been blessed in the holy water of Lourdes. Hosting Jesus the Good Shepherd in your home will enhance your family prayer week whether you pray in the presence of the statue or not.

During each day of your week as the prayer family, your family will pray together "A Prayer for St. Mary's High School" as seen on this page. Prayer cards are available at St. Mary's.

Offer a prayerful fast during the week. Decide as a family what type of collective sacrifice you can make together on behalf of the St. Mary's community. Examples for fasting might include giving up TV or video games for a day (or the week) or giving up dessert for a period of time. Uniting our sacrifices, however large or small, with the ultimate sacrifice Christ made for us on the cross is very powerful.

A few days before the end of your prayer rotation, contact the next family to coordinate transfer of the statue. If possible, make the transfer an opportunity to visit with the next family and share your experience as the prayer family.
Questions? Contact Joe Trechter, Development Office, at jtrechter@smhscs.org or call 719.635.7540 ext 38.