A Shadow Day is a great way for a prospective student to experience what it is like to be at St. Mary's. To register, use the online registration form at right.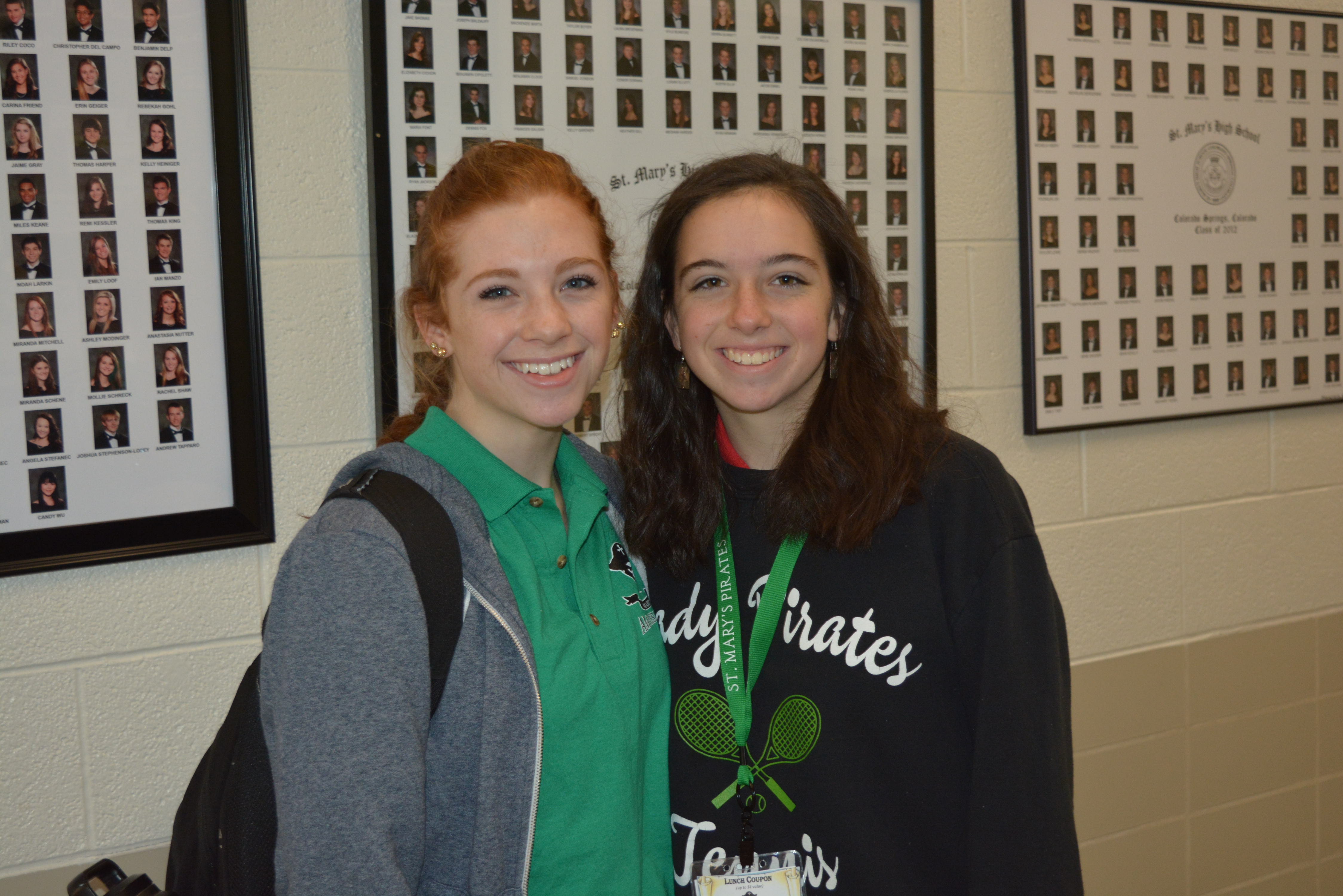 Shadow Days are 8 am – 3:15 pm, unless noted. Students should be dropped off at the front office between 8:15-8:30 am and picked up there at 3 pm. If they are to ride home with a SMHS student, they must have a note stating this.
Students should follow our dress code (No jeans, flip flops. No shirts or sweatshirts with logos or designs other than their school's logo. Shirts need a collar and must be tucked in. Crew neck sweaters are allowed.)

St. Mary's will provide a $4 coupon for lunch in The Cove.

Students should bring a water bottle, backpack with work to do, or a book (in case a class is having a test).

Students will shadow a SMHS Ambassador close to their age who has similar interests, i.e., 8th graders will shadow a freshman or sophomore for the day.

Student interviews of senior students will take place during the day.